Description
An impressive addition to Kawai's digital piano line-up, the KDP120 features the Responsive Hammer Compact II keyboard action, beautiful Shigeru Kawai SK-EX grand piano sounds, convenient Bluetooth® and USB connectivity, and support for the latest PianoRemote and PiaBookPlayer apps, delivering grand piano touch and tone at an affordable price.
HIGHLIGHTS
■  3-sensor Responsive Hammer Compact II keyboard action
■  Shigeru Kawai SK-EX grand piano sounds, full 88-key sampling
■  Powerful 40W stereo amplifier and speaker system
■  Convenient Bluetooth® MIDI and USB-MIDI connectivity
■  Support for PianoRemote and PiaBookPlayer apps for iOS/Android
■  Built-in Burgmüller, Czerny, Beyer etudes and Alfred lesson songs
■  Enhanced SHS headphone sound with headphone type settings
■  Compact cabinet design available in three attractive finishes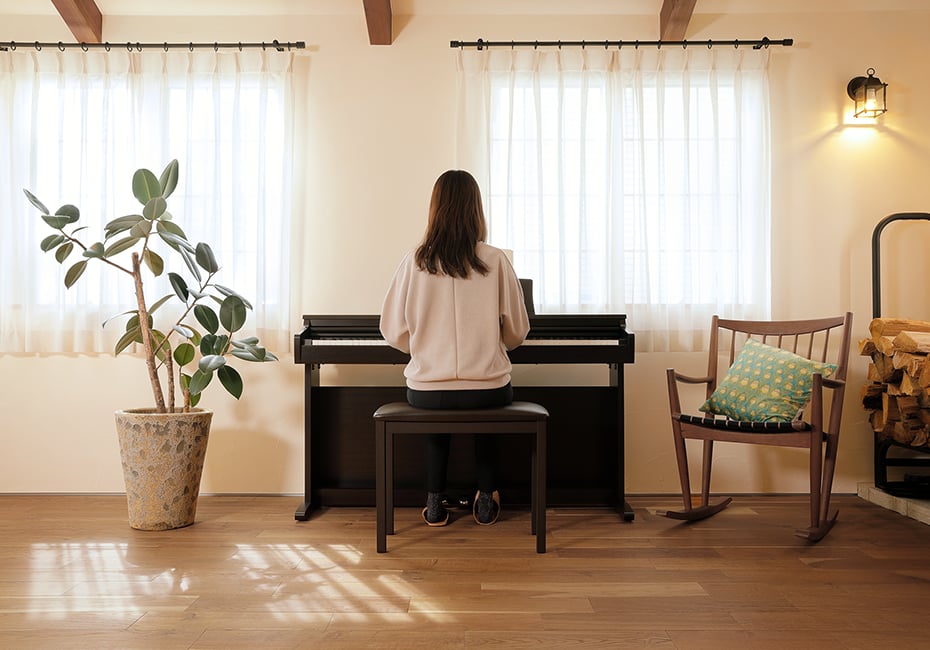 AN EXCELLENT INTRODUCTION TO KAWAI DIGITAL PIANO QUALITY
The KDP120 digital piano is the latest addition to Kawai's highly-respected range of award-winning home instruments, combining an authentic weighted-key keyboard action and realistic grand piano sounds within an attractive, yet highly affordable package.
Featuring 88 grade-weighted keys, the KDP120 keyboard responds like a real acoustic action, while its rich concert grand piano sounds are guaranteed to inspire and impress. The instrument also features Bluetooth® connectivity, built-in lesson pieces, and a convenient song recorder, making the KDP120 an ideal choice for beginners seeking a starter instrument, or more experienced players looking for a second piano for silent practise with headphones.
TOUCH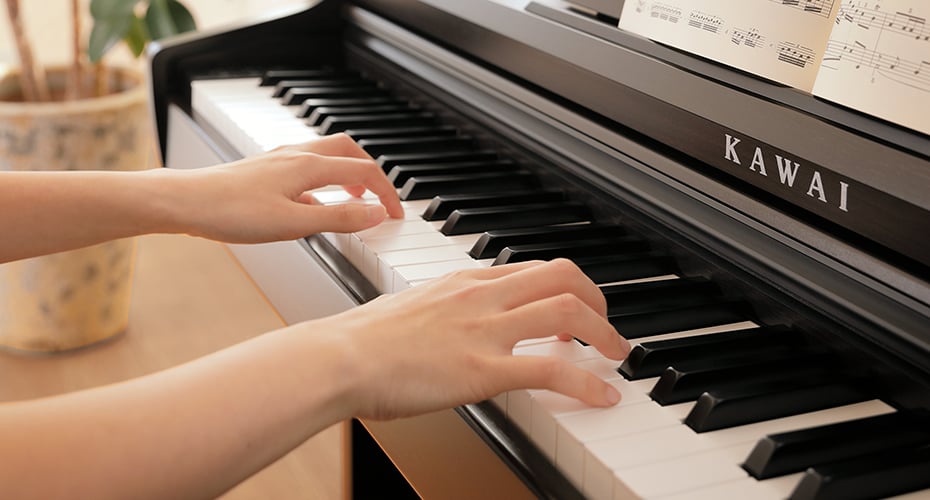 REALISTIC TOUCH & MOTION: RESPONSIVE HAMMER COMPACT II KEYBOARD ACTION
The KDP120's Responsive Hammer Compact II (RHCII) keyboard action has been developed to represent the distinctive touch of an acoustic grand piano. Based on the highly-regarded RH keyboard action design, its spring-less mechanism and sturdy construction delivers consistent upward and downward motion, while improved cushioning material helps to reduce keyboard noise, resulting in a smooth, natural, and highly authentic piano playing experience.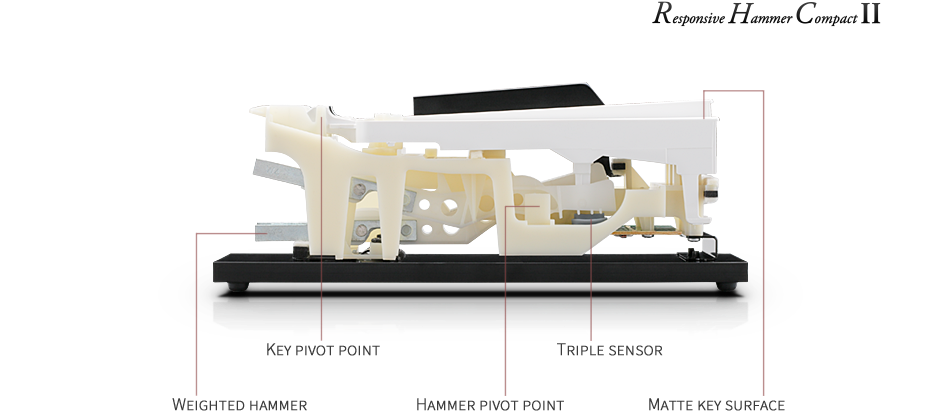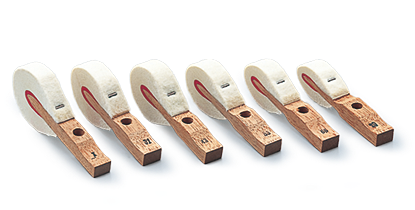 ACOUSTIC PIANO KEY WEIGHTING
Just as acoustic pianos utilise heavier bass hammers and lighter treble hammers, the RHCII keyboard action also employs different hammer weights, appropriately graded for each playing range.
Such details provide greater stability during fortissimo passages, while preserving delicate pianissimo control, to satisfy the demands of even the most discerning pianist.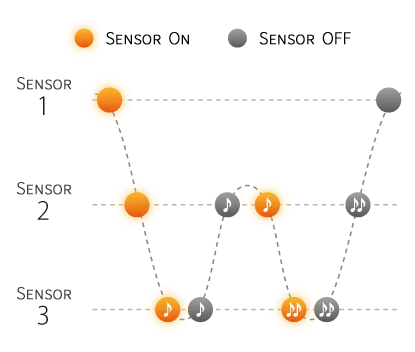 TRIPLE SENSOR KEY DETECTION
The Responsive Hammer Compact II keyboard action utilises an accurate triple-sensor key detection system for enhanced playing realism.
The added third sensor improves responsiveness when playing the same key repeatedly, and unlike conventional two sensor keyboard actions found in many digital pianos, allows the sound of a single note to be gradually 'layered' without the previous tone being lost.
Kawai's action technology also monitors the speed at which each key is lifted, influencing the release character of piano sounds, and providing a greater range of expression between staccato and legato playing.